About the Fleurieu Biennale
2018 marks the 20th anniversary of the establishment of the Fleurieu Biennale by David Dridan, Greg Trott and Tony Parkinson with the support of major wineries. Finalists are being shown at the Stump Hill Gallery, Fleurieu Arthouse and Signal Point Gallery. In addition there are 2 satellite exhibitions at DogRidge and Kay Brothers.
Stump Hill Gallery
McLaren Vale and Fleurieu Visitors Centre, 796 Main Road Mclaren Vale
Opening Hours: Mon-Fri 9am-5pm Sat-Sun 10 am-4pm
Phone: (08) 8323 9944
Finalists exhibited at Stump Hill Gallery
WINNER
James Tylor and Laura Wills
Hidden landscapes: Kangaroo Island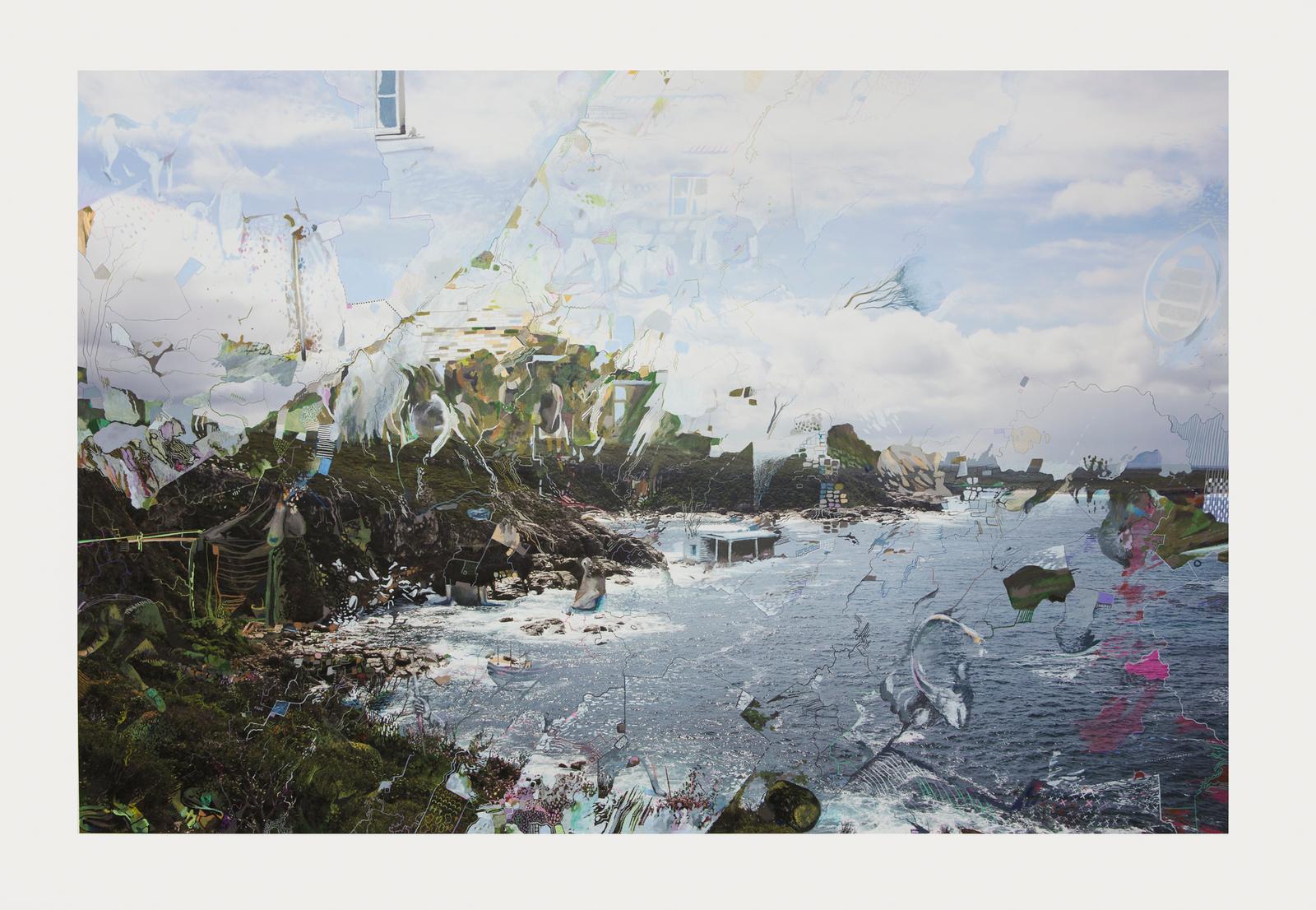 HIGHLY COMMENDED
Lucy Bonnin
Celia Morgan
FINALISTS
Morgan Allender, Carole Bann, Alison Binks, Thom Buchanan, Henry Cockington, Gary Armstrong and David Russell, Adele Dubarry, Ann Evers, Robert Hannaford, Greg Johns, Marlene Kingdon, John Lacey, lloma Mackenzie, Sarah McDonald, Shirley Morgan, Annabel Nowlan, Tom O'Callaghan, Allyson Parsons, Belinda Rogers, Mike Staniford, Amanda Tye, Sabine Verhack and Lucila Zentner.
---
Fleurieu Arthouse
at Hardys Tintara, 202 Main Road Mclaren Vale
Opening Hours: Mon-Sun 10 am-4pm
Phone: (08) 7288 3095
Finalists exhibited at Fleurieu Arthouse
HIGHLY COMMENDED
David Russell
FINALISTS
Elinor Alexander, Rod Bax, Max Berry, Joanne Day, Ed Douglas, Odette England, Angelika Erbsland, Kellie Fergusson, Catherine Fitz-Gerald, John Foubister, Alex Frayne, Zoe Freney, Samir Hamaiel, John Lacey, Jay Lord, Nic Mason, Susie McMeekin, Rachel Milne, Monika Morgenstern, Nick Mount, Andrea Num Glover, Alan Ramachandran,Tiffany Rysdale, Bruce and Nicole Slatter, Ken Smith, Richard Spoehr, Aida Tomescu, Amy Joy Watson, Chris Webb and Roland Weight.
---
Signal Point Gallery
Signal Point Gallery
5 Laurie Lane, Goolwa
Opening Hours: Mon-Fri 11am-4pm Sat-Sun 10 am-4pm
Phone: (08) 8555 7000
Finalists exhibited at Signal Point Gallery
HIGHLY COMMENDED
Louise Feneley
Renate Nisi
Sarah Tomasetti
Elizabeth Abbott, Rose Agnew, Margaret Ambridge, Llewelyn Ash, David Beaumont, Alex Beckinsale, Eva Beltran, Lee Bethel, Alice Blanch, Sue Boettcher, Tammy Boyce, Zoe Brooks, Liz Butler, Fran Callen, Leigh Camilleri, Paloma Concierta, Jason Cordero, Chris De Rosa, Sally Deans, Rocco Fazzari, Josh Foley, Brenden Scott French, Robert Gear, Nathalie Hartog-Gautier, Michele Heibel, Sarah Hendy, Ryan Hoffmann, Kellie Hummel, Gail Kellett, Dana Kinter, Mady Lewis, Stewart MacFarlane, Kerry McInnis, Alison Mitchell, Robyn Morello, Ellie Noir, Brian O'Malley, Tim O'Shea, Tom Phillips, Jenny Pollak, Claire Primrose, Marea Reed, Brian Robinson, Tricia Ross, Megan Seres, Tim Shaw, Kurt Sorensen, Anne Starling, Kevin Stead, Cyrus Tang, AJ Taylor, Datsun Tran, Peter Wallfried, Chris Webb, Val Wens, Bethany Wheeler, Vanessa Wiggins, and Margaret Worth.
Satellite Exhibitions
DogRidge Wines
129 Bagshaws Rd, McLaren Flat
Opening Hours: Mon-Sun 11 am-5pm
Kay Brothers
57 Kays Rd, Mclaren Vale
Opening Hours: Mon-Sun 11 am-5pm